Stellaris Mods
See on: Steam Workshop.
Show Building Slot Capacity
Shows the used & open number of building slots on a colony, and where they came from.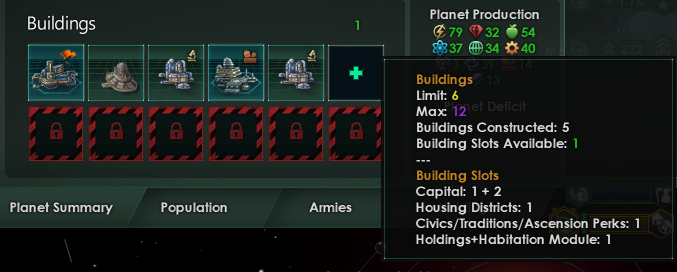 Versions available for UIOD, Bigger Planet View, and Planetary Diversity.
Elite: Dangerous Star Names
Add tons of star names from Elite: Dangerous to your next galaxy.
Enhanced Designation Icons
Replaces planetary designation icons with their vanilla resource icons, and enhances some to make them stand out more.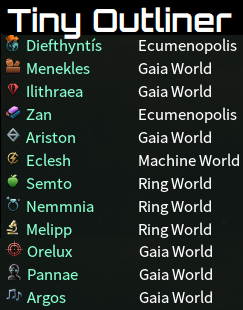 Temple Manager Repellent
For Spiritualist MegaCorps, this mod replaces Temple Managers with Priests/Death Priests/Mortal Initiates.
Combined Repeatable Techs
Combines several pairs of vanilla repeatable technologies in to one, and halves their effect.
Hive Namelists Restored
Re-adds the Hive 1 and 2 namelists from Stellaris 3.6: Autonomous Drone, Motile Organ, etc.
Lemonade Names
Are you a determined exterminator born from robots sent to a landfill, populating the worst planets in the galaxy? This is the name list for you!
---
Filed in: #stellaris